I get asked this question relatively often, there seems to be some confusion on what exactly a property manager does for a property owner. And this confusion is understandable; Different property management firms offer various levels of service. In general, though, a property management firm provides comprehensive oversight and execution of the day to day operations of a rental property.
---
Learn More about Sagareus Property Management Services Here.
---
What Does a Property Manager Do?
A Property Management Firm handles nearly every aspect of day to day rental property operation, including:
Enforcing Lease Terms
Responding to Maintenance Requests
Maintaining Resident Ledgers including Security Deposits
Coordinating and Negotiating with 3rd Party Vendors, as needed
---
How Do Property Management Companies Work?
The basic duties of a property management firm are listed above; The actual execution of these duties vary as well between firms. The breakdown of job responsibilities among staff members can vary from company to company. There are 2 primary property management firm structures: Portfolio and Compartmental.
Portfolio Model
The Portfolio Model assigns 1 person all responsibilities for each property. This person maintains a "portfolio" of properties for which they are fully responsible.
The benefits of this arrangement are:
Owners, tenants, and vendors alike have 1 contact person
The Manager knows exactly what is going on with every issue at every property-- little room for miscommunication
Easier for a part time manager to maintain
The downside of this arrangement are quite evident:
All aspects of the duties performed are generalized, rather than specialized.
If this person gets sick, goes on vacation, or is unavailable for any reason, the whole operation shuts down.
1 person cannot be in 2 places at once. If a prospective tenant wants to see an available unit at the same time a vendor wants to review a roof bid, the manager will have to let someone down-- ultimately the property owner.
For answers to more questions, please visit Sagareus Property Management Services featuring Property Owner FAQs.
Compartmental Model
The Compartmental Model assigns specific duties to various team members, applying a team approach to property management. Most professional firms will utilize this model to ensure all properties are covered at all times. The benefits of this approach are:
Team members are able to specialize in their specific responsibilities.
Team members are able to cover for each other in case of emergency and planned / unplanned time away from work.
The management firm is able to scale to a profitable level, allowing for better working conditions for employees, which turns into better service to property owners, tenants, and vendors.
The downside of this approach are:
Occasional miscommunications among team members, tasks get missed or delayed due to team confusion.
As a company grows, decision making can become delayed with increased bureaucracy.
My opinion is a well organized company utilizing the compartmental model is the best option. If you are shopping for a PM Firm, I'd recommend looking for a firm that fosters teamwork through this model WITH a dedicated account manager who is the point person for property owner AND has the authority to override any other team member when time is of the essence.
---
How Does Sagareus Property Management Work?
Sagareus has created a hybrid of the 2 models above in effort to gain the best of both models while minimizing the downside of each. We assign a primary point person to every owner who is ultimately responsible for overseeing property, the team, and has the authority to override any other team member when time is of the essence.
Below are our team roles and associated responsibilities.
Real Estate Advisor(s)
Individual Advisors are assigned to individual owners and their properties. The Advisor's primary responsibility is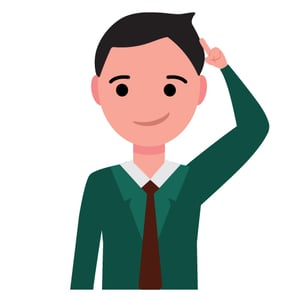 overseeing Asset Performance and Owner Relations:
Sets Market Rent; Shows available rentals
Approves/gains owner approval when work estimates exceed authorization amount
Prepares Annual Performa analysis; Confirms business plan with property owner
Presents opportunities for portfolio growth
Resident Coordinator
The Resident Coordinator is assigned to all Resident Relations from Application to Move Out. The Resident Coordinator primary responsibility is Customer Service and enforcing lease terms:
Responds to Resident Inquiries
Prepares Rental Advertisements
Screens applicants
Sends lease for signing / lease renewals
Meets Residents for Move In
Executes Rent Collection procedures
Executes Lease Renewal procedures
Operations Manager
Coordinates maintenance team to fulfill maintenance requests
Coordinates turn over work
Coordinates 3rd party vendors, as needed
Controller
The Controller is assigned all accounting functions, including Resident Lease ledgers, property ledgers, vendor payments, Owner Reporting and Distributions:
Reconciles accounts monthly
Sends monthly owner reports & distributions
Oversees Account
Accountant
The Accountant is assigned largely bookkeeping, bill pay, and account management:
Receives, questions, enters and pays bills
Sets up & maintains utility accounts
Maintains Resident Ledgers, including security deposits and prepaid rent liability accounts
Designated Broker
Supports the entire team with any major work orders, resident or vendor issues as needed.
Why Hire Property Management?
All of the items listed above list the physical duties of a property management firm. The function of a property manager or property management firm is to execute a systematic operation to ensure quality customer service, regular preventative maintenance, regular rent increases, and regular cost reduction measures. All of this is done to protect the physical property and create an efficiently run asset.
Property Management companies all have different structures but they share the same objective - Maximize the asset's value for re-sale or trade up.
---