With new construction units hitting the market by the hundreds, anything you can do to compete will help lower vacancy rates by increasing renewals & producing faster lease ups.
Of course, major upgrades such as laminate flooring, kitchen cabinets + counters, vanities, and the like are going to increase rents the most. But there are many instances where a complete rehab is not feasible.
The list below offers 12 smaller upgrades, each at or under $500 approximate cost. Any of the below upgrades could be done at turn over or during tenancy. These improvements keep current tenants happy so they stay longer and justify a rent increase at renewal.
---
---
12 Cost Effective Ways to Improve Your Rental Property
1) Replace Outlets & Switches
Replace all outlets, switches & wall plates. This upgrade is particularly helpful in vacant units; The outlets and switches are one of the only things you can see in a vacant unit. Installing new, clean, bright white outlets and switches give an older property an instant modern upgrade.
BONUS: Add 1 outlet with a USB port for easy phone charging!
2) Install a Ceiling Fan
Installing a new ceiling fan can do wonders for tenant relations. Time this upgrade in mid-spring, early summer so the upgrade is relevant to upcoming warmer months.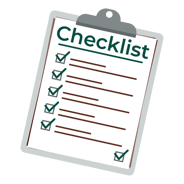 3) Upgrade Light Fixtures
Replace old / dated light fixtures with new, clean & modern light fixtures. Spend a bit extra on adequate kitchen and bathroom lighting.
4) Upgrade Bathroom Mirror
A new bathroom mirror or medicine cabinet can instantly upgrade a dingy bathroom and increase storage space.
5) Replace Hardware
If kitchen cabinets are dated & replacement is not feasible, a deep clean & replacing hardware can give them a modern appeal at a fraction of the cost.
6) Install Mirrored Closet Doors
Mirrored closet doors in the bedrooms make smaller rooms feel bigger and brighter. If you are replacing doors anyway, I would recommend mirrored closet doors.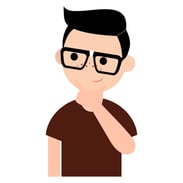 7) Upgrade Faucets
A new kitchen and / or bathroom faucet makes the livability of your rental better. Current and prospective tenants alike will appreciate the clean, fully functional faucet with strong water pressure.
8) Improve Front Door
Spend extra time on the front door: Re-paint the exterior, scrap & re-install weather stripping, and WD40 the hinges. Replace the door knob & deadbolt to ensure the locks work seamlessly; Locking / Unlocking is easy. Your tenants interact with the front door daily and it is the first thing prospective tenants will notice.
9) Improve Windows and Window Sills
Similar to the Front Door; Take some time to deep clean, re-caulk, and prime with Killz around windows. Ensure the frames are clean, deep clean screens & wash windows. Windows should open / close easily and lock from the inside. Pair this upgrade with the ceiling fan install in June + you'll win the happiest tenants in town!
10) Replace Shower Head
Install a new, top of the line shower head. Maybe just a random thank you for working hard & always paying rent on time. Most everyone works very hard and receives little to no appreciation. And most everyone, takes a hot shower to de-stress from a long day.
11) Replace Sinks
Sinks get dirty. A new kitchen and / or bathroom sink is a wonderful upgrade. Spend the extra $20 for the deeper kitchen sink, advertise & point it out during property tours. Trust me, your tenants will take note.
12) Upgrade Closet Shelving
This is particularly helpful if storage is limited. Well designed closet shelving can maximize the available space.
Conclusion
None of these upgrades are going to make headlines. However, they will improve the livability of your rentals, make your current tenants happy, and give you something to brag about in your next rental advertisement. Consistent and constant improvements to your properties will reduce turn over, increase retention, and produce happy, paying customers.
And as I always say, happy tenants = productive properties :)
---
---
---