Preparing your rental advertisement is a key procedure in your Turn Over Process; Property owners and leasing agents alike need a system to ensure all property features and leasing information are included in the ad. This includes high quality photos, compelling copy, and complete information readily available to answer frequently asked questions. Effectively preparing a rental ad generates the most qualified tenants in the least amount of time, reducing your vacancy time and streamlining your efforts.
Effective Rental Advertising
---
The rental ad can be simple but is most effective with ALL the information that prospective tenants are seeking. A well-written property description does not generate the most leads, but does generate the most qualified leads. This is a good thing, would you rather show the property 15 times or 3 times to secure a qualified tenant?
Property Preparation
Before you even consider posting the ad, ensure the property is in good rentable condition. Make sure your property is prepared to be shown to a potential applicant. Our "Rent Ready" standards are summed as: Safe, Clean, Warm. If you don't have the funds to fully renovate the property, you need to make sure you can meet the Safe, Clean, Warm standard.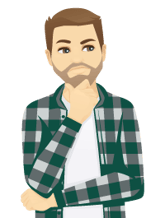 Determine Lease Terms
What will be your asking rent amount, deposit amount, and lease terms? A standard, 12 month fixed term lease isSagareus default, we generally do not allow month to month leases unless the owner is planning on selling soon; This gives us the most control over when leases end. Setting market rent is an art all on it's own, here an article describing how we Set and Maintain Market Rent throughout the Rental Cycle.The asking security deposit amount is also a determining factor on how many inquiries you will receive. If you set the deposit so high that no one can afford to move in, you may be sitting with a vacant property for much longer.
For answers to more questions, please visit Sagareus Property Management Services featuring Property Owner FAQs.
The Best Rental Ads Have the Best Photos
We pay for professional photos every time. Sometimes we are in a hurry and need to rush the ad up on the market, but we always circle back to include professional photos. As in all online real estate marketing, Photos are the first showing. The first showing is the 2nd time prospective tenants are looking at the property; Great photos attract great applicants, there is just no other way to say it.
Applicant Screening Process
Your applicant standards and screening process should be clearly outlined in the rental advertisement. Further,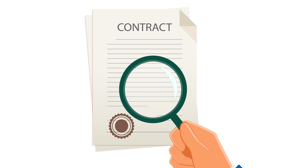 when prospective tenants inquire about the property, I suggest another prescreen conversation, either over the phone or via email, ensuring the prospective tenant meets minimum qualifications and can agree to basic lease term requirements (pets, utilities, parking availability, etc). This saves both you and the prospective tenant time by disqualifying them; No matter how much someone likes your property, they will not get rid of their dog to move in!
Property Features
Understanding your property amenities and the best ways to promote the amenities will help you find more qualified tenants. Common property features include appliances (especially washer and dryer), pet policy, parking situation, patio, flooring, fresh paint, elevator, storage, layout, really anything that is a selling point about the unit can be highlighted as a great property feature.
Cost Effective Property Improvements
If you are having a hard time coming up with property features, consider improving your rental property with some cost effective improvements. Prospective tenants love when a property is well maintained and looks + feels; Your ad can list the renovations as features.
In addition to the property amenities, you'll want to highlight the area surrounding the property as well. Identify shopping centers and other commercial amenities nearby with a list of stores, restaurants, and schools that are close to the property. List proximity to major transportation hubs including proximity to major freeways and public transportation options. Finally, your tenants need to relax and live healthy lifestyles, so list out nearby parks, gyms, and other fitness facilities.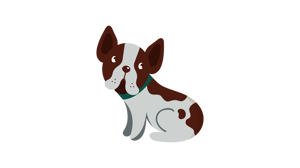 I am known for my stance on allowing pets in rental properties. Pet friendly ads definitely attract additional inquiries, ever time. If you allow dogs in your rental, be sure to include any features that make pet ownership easier, such as fenced yard, dog run area or dog wash station. Also include nearby pet stores, dog parks, veterinarians and/or pet grooming as additional bonus points to attract pet owning tenants.
Where to Post?
Sagareus utilizes Buildium's rental advertising syndication service, which posts to our company website and to the following websites:
For the most bang for your effort, utilize Zillow's Rental Advertisement service, which includes zillow, trulia, and hotpads. The vast majority of our leads come from Zillow, Hotpads, Trulia, and Apartments.com as well as our internal database of prospective tenants.
If you are managing several rentals, keeping an internal list is a great way to match qualified tenants with units when their timelines are off. For example, we'll post an advertisement for a rental available now, but the prospective tenants needs to move in 2 months! Rather than turn them away, we can them to our Prospective Tenant list, include their basic requirements, and circle back when we receive notice to vacate on any of our other properties. This is great for the tenant and great for the owner as we're massively reducing vacancy time!
Double Check all Information Is Correct
Use this "Complete Rental Listing Checklist" before you post any advertisement. Double check all information is correct, then post the ad!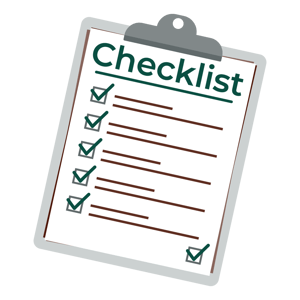 Contact Person is correct
Advertised Rent Amount accurate
Deposit Amount accurate
Bed/Bath & sqft accurate
Acceptable lease length outlined
Washer / Dryer situation outlined
Utility Billing outline
Pet Policy outlined
Parking situation outlined
Co-Signer policy
Feature Lists Complete and accurate
Key Unit features highlighted in remarks
Key Property features highlighted in remarks
Professional Pictures uploaded
Video link uploaded
Rental Advertising Conclusion
A complete rental advertisement includes professional photos, complete property and area features and amenities list, accurate lease terms and policies outlined, and includes simple instruction on how to apply for the property. Taking the time to prepare a complete effective rental advertisement attracts the most qualified applicants who will in turn become great, long term tenants for your rental property!
---
---