The Move In Process is the 2nd most important process in property management; Second only to Applicant Screening Process. I have learned that many managers conduct the condition report prior to move in (without tenants present) and leave keys in a contractor box for new tenants. Essentially, they are allowing tenants to move themselves in.
Below I outline Sagareus Property Management's Move In Process designed to:
Set a professional tone for tenancy
Establish standard protocol
Answer any outstanding tenant questions
Once you've approved an applicant and they've signed their lease, schedule the Move In appointment for move in day. The actual move in day is the day you physically meet with the tenant to provide keys and conduct the formal walk thru to produce the Move In Condition Report.
This formal appointment is your opportunity to reiterate important lease terms, review building safety features and answer any outstanding questions.
Move In Condition Report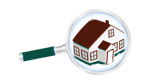 Our Move In Condition Report is a simple inspection app on our phones; I go through the entire unit to review each room & take pictures of the current status. I take pictures of everything to show the items in good condition as well as any issues I want to make sure the new tenants do not get charged for at move out.
TIP: Arrive early and complete the Move In Condition Report before the new tenants arrive.
Tip: Arrive early and complete the Move In Condition Report before new tenants arrive. Review what you included in the report and allow them to look for anything you may have missed. This will speed up the appointment dramatically. Pictures always perform better than descriptions.
Property and Safety Tour
Included in our Move In Condition Report are a review of safety issues & points of discussion. I provide a full tour of the property including closest exits, location of fire extinguishers, hoses, and reviewing building policies regarding allowing strangers into the building.
On the tour, we visit the trash area and review trash, recycling and compost requirements. In the City of Seattle, sorting these is required, enforced by building fines. In all cities, the importance of breaking down boxes, closing the dumpster lids and not leaving large items or furniture by the trash are advisable policies.
Next, we visit the mail area, review how packages are handled and the BBQ area. It makes people feel more comfortable and it's safer when people are informed.
Upon returning to the unit, we double check the door locks, the keys work, and windows easily open and have functioning locks. Finally, double check all smoke and CO2 detectors, again reiterating that Residents keep detectors functional throughout tenancy.
Welcome Home Letter
We provide a simple letter titled "The Welcome Home Letter" that answers common questions about the unit, the property, and outlines key lease terms. Items you may want to include in your Welcome home letter are:
New address
When & How to pay Rent
How to submit maintenance requests
How utilities are set up & paid; Management monitors all utilities monthly.
Renter's Insurance Policy and how this is monitored
Smoking Policy
Quiet Hours
Late Rent Policy
Guest Policy
Trash Pick Up days
Pet Policy
BBQ Policy
Roommate Change Procedure
Role of the Emergency Contact Person
Contact information for manager and/or site manager
Collect Move In Funds
Always collect the first payment from tenants in the form of Money Order or Cashier's Check for the total due at Move In.
Conclusion
Proper management documentation is Landlord Basics. Utilizing technology to add pictures to your procedure, outlining all Property, Safety, and Lease Review at Move In is an Advanced Landlord practice.
Adding all of these items to the physical Move In Condition Report, reviewing these items with every tenant every time, and then asking them to sign off on the document prevents anyone from claiming they were unaware of a policy or procedure.
---
---