There is a quote about business that I think is relevant to the topic of team building. You don't build a business; You build people and people build your business. Your real estate investment(s) can (and should) be viewed as a business. Taking the time and energy to build your team will pay dividends over the long term.
I've never read an article or heard a podcast on this topic that I agree with; Most will list out 20 or so various "team members" you need, ranging from vendors cleaners, pest control, handyman, etc to CPA, Real Estate Attorney, etc.
I won't be so arrogant to express that these are not all essential vendors to investment real estate; I will express that it's not that complicated. To be an effective real estate investor, focus in on your key team members, treat them fairly, and they will serve you well for the entirety of your investing career.
You need 4 primary team members:
Real Estate Broker
Property Manager
Mortgage Lender
Hard Money Lender
How to Build a Great Team for Real Estate Investing
Real Estate Broker
Focused and Specialized
As I outlined in the article, "Is your Real Estate Broker Investor Savvy?" Your real estate broker should be investor focused. At the time of writing this article, I've been selling real estate for almost 10 years, I know literally hundreds of real estate brokers. The most successful brokers, who serve their clients interests most effectively, are focused on a product type.
Personally, I sell investment real estate. More specifically, 1-30 unit residential properties. Some of my clients live in the property for some time, then move out and keep as a rental. Others, buy conventional non-owner occupant real estate investments. Either way, I specialize in understanding which properties that make good rentals and why, based on the specific investing goal(s) of my client.With my experience selling and managing rental properties, I can quickly identify components of a property that make it a better rental than other properties.
Recently, one of my investor clients decided they wanted to buy their primary residence; They are currently living in a 2 bedroom condo, but are planning to start a family soon, so want to move into a single family home with a yard. Their budget is $4m. With our 4 year history working together, naturally they asked if I could help them with this purchase. My initial reaction was, OF COURSE! That's a big deal and I have massive amounts of loyalty to these clients. But, actually, I know very little about luxury properties and what features are important at this price point and the intention of the acquisition in general. So, the best thing for me to do is refer these clients to a luxury specialist.
The opposite is true. If your residential broker is claiming they can help you buy investment real estate as well, I recommend you ask them qualifying questions to determine if they are adequately qualified to represent your interests exceptionally well.
Unique Opportunities
An investor savvy broker is going to bring you off market opportunities; This is something the traditional broker simply cannot offer at scale. My team consistently produces off market opportunities for our investor clients from a variety of sources, including our current properties under management, direct to seller marketing, and our network of wholesalers and other brokers.
These unique opportunities are also a result of the focused approach. We have a single message to the marketplace, which simply "We have Investor-Buyers, looking to buy NOW!" If you are thinking about selling your property, this is a pretty compelling message. By connecting the seller and buyer directly, everyone wins with reduced costs and a much simpler transaction.
Property Manager
A great property manager is worth every dollar and this could very well be your Investor Savvy Broker. This is how I built my entire career and company; I started in Property Management to learn how to operate rental properties, then learned the sales side. Some of team members started as Investor Savvy Brokers, starting with analyzing and sourcing deals for clients, then learned the management operation to help stabilize the volatile income that comes with commission sales jobs and better serve their clients.
Your Property Manager oversees your asset and manages the day to day team, including the various vendors needed to operate the asset. If you owned a restaurant, you would hire a General Manager who hires the cook, bartender, host, and waitstaff; You would probably get to know some of the team members, but for the most part, you work with your General Manager.
This is where I see a lot of Investors mess up. You are the owner, not the manager. You want to create a passive income stream, not manage an asset.
A good manager wants to strategize with you, a good manager has ideas, thinks critically about your asset, and understands your short and long term goals for the asset, which requires open and honest communication. I've had Owners talk down to me and shut me down when I offer suggestions or ideas. Guess what happens after that? I stop making suggestions.
Sometimes its poor leadership from the owner that is creating poor results.
Of course, sometimes Managers are slacking and need to be held accountable. I suggest at least an in person meeting 1x / year to review the past year and establishing "marching orders" for the property; In other words, a clear set of objectives for the coming 12 months.
Mortgage Broker
Your mortgage broker secures you the best financing rate and terms available to you at a given time. An effective mortgage broker will ensure your deal closes on time; Very often, the Seller's Broker is going to contact the Mortgage Broker in addition the Buyer's Broker to confirm financing is in place and get assurance the deal will close within the timeframe offered. A strong Mortgage Broker instills confidence to ensure your offer is accepted. Lastly, a strong Mortgage Broker will contact you when a refinance makes sense.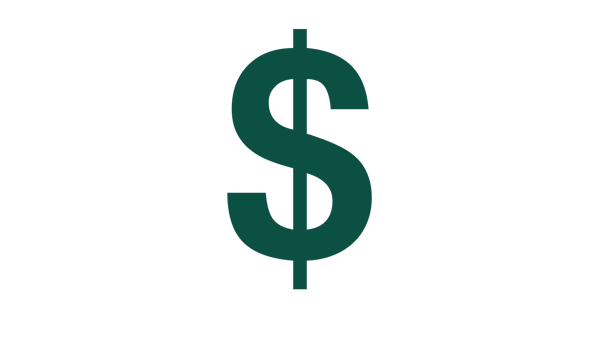 Hard Money Lender
Sometimes, a great deal comes along that requires hard money for one of two reasons:
Needs to close in 3 weeks or less, and/or
Requires too much work and cannot be financed
If the deal still makes sense with the increased financing cost and you want to move, you'll want to be ready with a hard money lender so you don't miss the opportunity. You can start working on the refinance with your mortgage broker as soon as it makes sense for the deal.