Today I had a conversation a long time friend and fellow real estate broker. He has been helping families purchase their primary residences for the past 5 years; He disclosed to me that next year he wants to start a buy and hold seminar to help people start investing in real estate as well. I asked, What would be your primary advice to people looking to invest in the Puget Sound Market?
His answer, You can't go wrong in this high appreciation market!
I don't like to discourage ideas, but in this case, I had no choice; What we discussed over coffee this morning is the basis of this entire article.
Here's the main point:
Real Estate Investing is different than Retail Real Estate.
For a complete video and discussion, please visit this page: 90 Days to your 1st Rental Property
If you bought the house you are currently living in and are thinking about buying some investment real estate, the first person you probably think to call is the person who sold you your house (assuming you enjoyed working with him / her). There is an important question you need to answer.
---
---
Is Your Broker Investor Savvy?
Focused and Specialized
Focused and specialized professionals produce the best results, period. Becoming a master of residential real estate and investment real estate is impossible, there just isn't enough time to do both (well). Anyone who claims to be able to offer both services is either lying or delusional. Below are general knowledge concepts, necessary referral partners, and add on services that a focused real estate broker needs to have to service you well.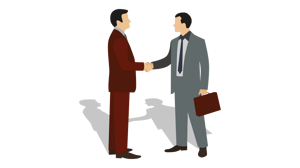 Residential Broker
General Knowledge
What city / area are they an expert in?
Schools | What are school ratings, what schools feed into what middle / high schools?
Current Market Trends, are prices up, down, or about the same as this time last year?
What builder built what subdivisions? When?
Who is on City Council? What is going on there?
What are growth plans?
What are buyers looking for in this area?
What are desirable layouts / colors / designs of homes? How do these items influence price point / negotiations?
What are desirable finishes / appliances / tiling? How do these items influence price point / negotiations?
How will this purchase / sale influence my personal tax liability?
Referral Partners / Vendors
Residential Loan Officers
High Quality Contractors - General, Roofer, Flooring, Painter, Cleaners, Landscapers
Other local Real Estate Brokers
Customer Oriented Title / Escrow
High level marketing team / vendors including photographers and videographers
High quality Home Inspector(s)
Potential Add On Services
Discount on Staging Services
Discount on Moving Services
A Moving Truck to use for free
Referrals to Brokers in other cities (when moving out of state)
Investor Broker
General Knowledge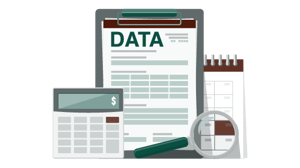 What are cap rates / expected returns in comparative cities in the area?
What are current market rental values in comparative cities?
What type of properties make better real estate investments? Why?
What is / Can I / should I do a 1031 Exchange?
What are estimated costs to operate this rental property?
How does Section 8 work in the various cities and counties?
RRIO requirements
Current rental regulations and laws in the state and city property is located
Referral Partners / Vendors
Conventional Loan Officer
Hard Money / Construction Loan Officers
Cost effective but decent Contractors - General, Roofer, Flooring, Painter, Cleaners, Landscapers
CPA - Real Estate Investment specific
1031 facilitator
Low Cost Escrow / Title
Low cost / decent quality home inspector
Potential Add On Services
Access to Off-Market Opportunities
Ongoing, low cost Maintenance Service
Low cost photography
Conclusion
Specializing in 1 area of real estate is the only way to serve clients exceptionally well. An effective real estate advisor needs to learn the technical skills required for the subtype, develop a strong sphere of qualified, relevant vendor relationships, and remain current on the ever changing regulations and market conditions. As in most professions, a jack of all trades is the master of none.
---
---