There is so much information about Real Estate Investing that it is easy to become overwhelmed with analysis paralysis. This article describes the 3 most straightforward methods to Real Estate Investing.
3 Real Estate Investment Strategies
Each of the 3 strategies below offer financial benefits; Determine which is right for you based off your available funds and construction experience.
House Hack
House hacking is the most accessible and safe approach to building long term wealth. Traditional house hacking strategy is very simple. You purchase a 2 to 4 unit property, live in 1 unit while renting out the others.
Ideally, the other units produce enough income to cover all expenses AND your "rent payment." Even when income does not quite cover your full payment, you are still building wealth.
Alternatively, you could purchase your first home with the intention to hold as a long term rental. With Owner-Occupant financing, you are required to live in the property for 12 months. During this time, save up another down payment to buy your next property.
The major benefit of the House Hacking model is the Owner Occupant financing. With Owner Occupant financing, you secure a lower interest rate and are required to put down as little as 3.5%.
This acquisition approach is best for would be investors who lack the 25% down payment required for non-owner occupant loans. This is the most popular approach for entry level real estate acquisition and simply requires analyzing your purchase with a long term view.
Conventional Buy + Hold
The most traditional investing strategy is a conventional buy and hold investing. A buy and hold investor, aka landlord, purchases a property and rents it out. As a landlord, you are create financial abundance primarily by collecting monthly cash flow and/or waiting for appreciation and equity growth through mortgage pay down.
Conventional financing requires 20%-25% down payment for a non-owner occupied purchase. If you have funds available, this is a simple straightforward method to secure your financial future.
B.R.R.R.R Investing
Finally, BRRRR Investing is an acronym for buy, renovate, rent, refi, repeat. Executed well, this approach allows you refinance out 100% of your original invested funds. The challenge with the BRRR Investing is sourcing deals that meet buying criteria and accurately estimating renovation costs and timeline. This approach also requires substantial initial investment including non-25% owner occupied down payment + renovation costs.
The BRRRR Investing is best for professional investors with construction background and adequate time to spend supervising the construction crew.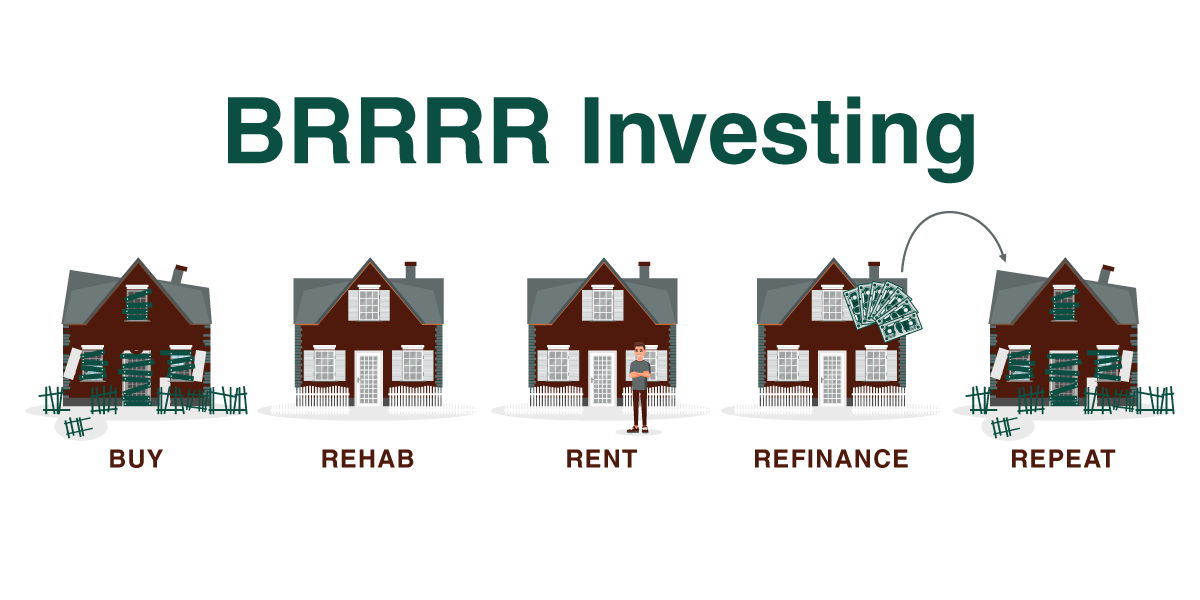 (NOTE: BRRRR Ownership refers specifically to living in the property, not to be confused with BRRRR Investing, which is similar, except you never live in the property itself).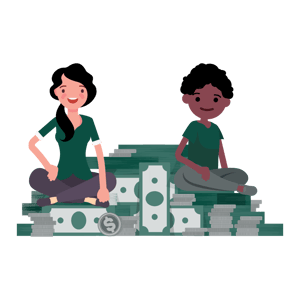 Real Estate Investing Strategies Conclusion
Real estate is a vehicle to financial abundance, regardless of how much money you have today. While the path has been followed thousands of times, there are many detours and alternative routes. What worked well for one person may not be the best path forward for you.
Take time to determine the pros and cons of each Real Estate Investing Strategy. Talk with your Real Estate Advisor to determine the best approach for you based on your unique goals, needs and challenges.
---