Most real estate deals utilize financing, leverage is one of the many benefits of owning real estate. Most people do not buy outright with cash both because this puts a lot of pressure on capital reserves and because its too expensive. The good news is that lenders provide low-interest loans for the purchase of single families, multi-families, commercial, and basically every type of real estate deal.
Real Estate Financing Options
The key decision buyers need to consider is what type of real estate financing model is best for their needs. The goal is to keep costs as low as possible while also ensuring the availability of the funds. Those with a good credit score are generally going to get a lower interest rate with fewer qualifications to purchase the property. However, those with a steady income may still qualify. Consider a few of the most common methods for purchasing real estate with a loan.
---
3 Primary Home Loans
Conventional Home Loans
You may hear the term conventional home loans. This term refers to any loan that is not associated with a government-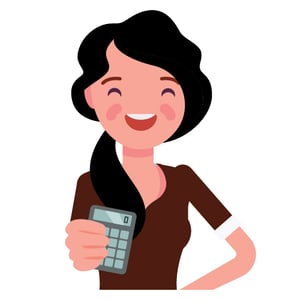 backed program, such as FHA and VA loans. In short, lenders set most of the terms for these loans. Lenders can set the interest rate, down payment requirements, and other requirements for consumers to meet in order to secure the loan. As a result, they can be harder to obtain in some situations.
Still, you should consider applying for a conventional loan if you meet the requirements. These loans can process faster and may come with good interest rates, as well. Key factors to keep in mind with these loans include:
Credit score requirements are set by the lender. Typically, lenders will offer these loans to those who have a credit score of 620 or higher, with some deviation lower than this.
Interest rates are nearly always dependent on credit scores and the amount of the down payment.
Lenders set terms for the down payment. Most of the time, this ranges from 3 to 20 percent of the home's purchase value.
Loan terms tend to be a bit more flexible as well in that they can typically range from 10 to 30 years, with some longer-term loan options available.
There is no mortgage insurance requirement unless the down payment is lower.
Most consumers apply for conventional loans. With a range of options from lenders, it's important to know the terms before moving into these loans.
Here is a nice website breaking down the various mortgage loan types, current rates, and company reviews.
---
Interview with Keith Pitsch, Mortgage Loan Officer:
FHA Loans
The Federal Housing Administration, or FHA, provides financial backing for consumers purchasing a home. They do not provide the loan outright. Instead, of a buyer stops making payment on their mortgage, the lender is able to file a claim with the FHA to recoup some of the money they've lost in the transaction.
Because it has this type of security, an FHA loan is more accessible to those who may not qualify for a conventional loan. FHA loans are ideal for those who are lower-to-middle-income borrowers. There are still qualifications. Some of the qualifications for these loans include:
Consumers must have a credit score of at least 500, higher if they have a lower down payment.
Down payments are lower than conventional loans. For those with a credit score of 580 or more, a down payment of 3.5 percent of the home's value is acceptable, or, for those above 500, a 10 percent down payment is necessary.
Consumers will need to pay mortgage insurance premiums, which are generally 1.75 percent upfront and 0.45 percent to 1.05 percent annually.
Individuals must have proof of a steady income and must show they are purchasing a safe home. Interest rates on these loans are also very affordable, making the home purchase more affordable to borrowers.
VA Loans
A VA loan is much like that of an FHA loan in the way it works, but it is backed by the U.S. Department of Veterans Affairs. It's only available to those who have served or who are serving in the U.S. Armed Forces. These loans are meant to help men and women, and their families, serving the country to qualify for a loan to purchase a home.
VA loans have some of the lowest restrictions, but there are still some requirements including:
Individuals must serve in some recognized capacity for a specific length of time, depending on when they served.
There is no down payment requirement with a VA loan. It is possible to finance 100 percent of the loan.
Closing costs are lower than in conventional loans.
There is no requirement for mortgage insurance for most people.
Credit scores are less of a focus, however, borrowers must have steady employment and meet other financial requirements to prove they can borrow and maintain the loan.
VA loans tend to be the ideal way to buy a home if you have served time in the Armed Forces. For many, they are an affordable opportunity because interest rates are typically very low.
Hard Money Loans
Hard money loans are those obtained without the use of a traditional bank or credit union. The terms of negotiated with the borrower and the lender and can range widely. Private investors offer these loans to creditors they deem are worthy and then set the terms for interest, length of the loan, and other qualifications. You can expect:
Shorter repayment periods, some of which are as short as five years.
Higher interest rates because there can be more risk for the lender.
Qualifications that range from easy to very difficult, due to the restrictions set by the lender.
Hard money loans are beneficial to consumers who may not qualify for traditional home loans but those that still have a steady income and the desire to rebuild their financial health.
Real Estate Financing Conclusion
Choosing which of these real estate financing options is right for you takes comparing the specific terms and requirements for each one. Keep in mind that each of these loans will have specific legal requirements and binding contracts backed by the homes themselves.
---
---